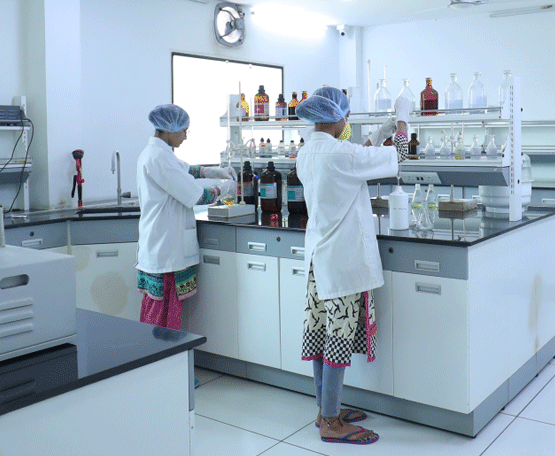 The best of innovations are rooted in the excellence that results from focussing on ideas and putting in diligent efforts. And nothing unleashes that potential like research and development.
Therefore, the R&D department is the backbone of any organization that manufactures and produces its products.
Our division of research and development looks after the three major categories of activities and processes;
new product development
process development
technology transfer from the research's stage to the plant
Our adroit team of experts persistently work to find a better and a newer route of synthesis by handling several chemical reactions like nitration, chlorination, condensation, cyclisation, hydrolysis, acetylation, methoxylation, oxidation and reduction. Their sole focus is to ensure the purity of the products and optimize the process of manufacturing it. They rely on various branches of science in different capacities to derive the desired results, such as the methods of HPLC (high-performance liquid chromatography) and GC (gas chromatography).